A Special Chinese New Year
Jan 24, the night before Chinese New Year. CCTV(China Central Television) was broadcasting the New Year's gala, celebrating a day of joy, reunion, and hopes. Meanwhile, a completely different "show" was going on with the hashtag "#Wuhan SOS" (武汉紧急求援) on Weibo, China's Twitter-like social media.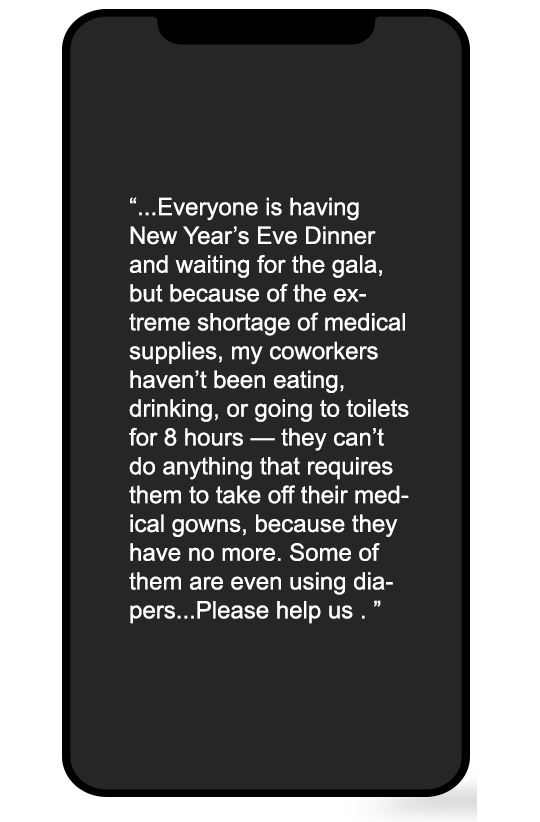 As I scrolled down on my phone, countless posts alike showed up. I felt like I was drowning in the deafening screaming for life, powerless for there is nothing I can do. All I could do was to click "repost". I looked away from the phone, people on TV were singing and dancing. It was almost like two realities existing at the same time.